Why Choose Energy Star Rated Windows
If you are looking to replace your old windows with new ones, you may be wondering about whether or not it makes sense to opt for energy star rated windows. In virtually all cases, this is going to be the smart choice. These types of windows are the highest quality options out there, and will give you a variety of great benefits that you will love.
We have been selling high quality, energy efficient windows for over 15 years  and would love to help you choose the right ones for your home or business. If your property is in Saddle Brook, Fair Lawn, Elmwood Park, Garfield, Glen Rock, Lodi, Little Ferry, Hackensack, Paramus, Maywood or anywhere in the northern half of New Jersey, let us help you to get the perfect windows for your home.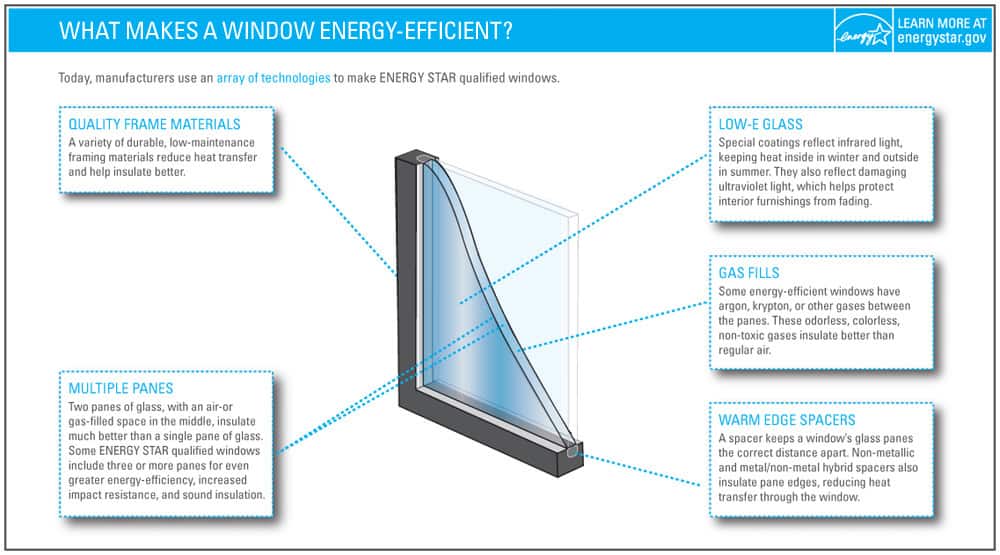 Saving Money with Energy Star Windows
Choosing energy star rated windows will save you money in many different ways. First, if you buy the windows from us they will start at just $169.00 per window (*up to 60 ui), which is far less expensive than other providers in the area.
In addition, the windows will help to lower your overall gas and electric bills by preventing drafts and keeping the heat or air conditioning in your home. This helps to keep your house more comfortable, without wasting money on heating and cooling the outdoors.
The best thing about keeping the air comfortable in your home is that it will begin saving you money immediately, and last for as long as you own the windows (often a lifetime).
This means that over time, the windows can actually pay for themselves through lower gas and electric bills. The final way that energy star rated windows can help you save money is through potential tax benefits.
There are a variety of state and federal tax benefits for improving the energy efficiency of your home, and in many cases, replacing your existing windows with energy saving windows can qualify for a credit.
Of course, you will need to talk to a qualified tax professional to confirm whether or not you qualify, but most people can get a nice rebate depending on the number of windows that they replace in their home or business.