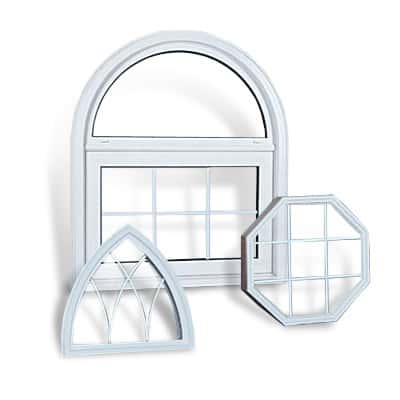 The Platinum Series Specialty Shape windows can help you realize your unique design ideas.
Choose from styles like Half-round, Circle Tops, "Eyebrow" Tops or Quarter-round windows. You can also get Trapezoids, Octagons or Cathedral specialty shapes. You can select from a wide variety of grid patterns to custom-design your specialty window.
You can even specify special glass for a truly exquisite look.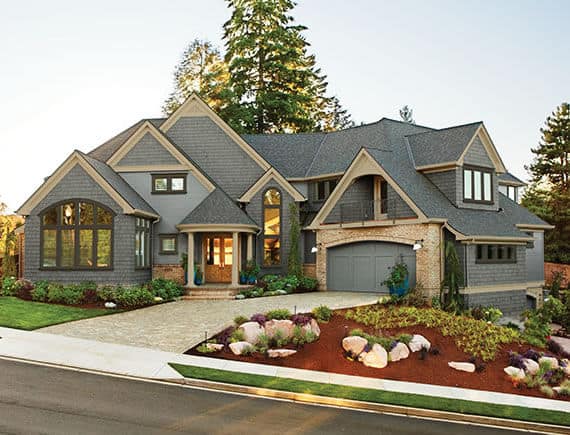 The Platinum Series Specialty windows feature the same heavy vinyl wall construction as all of our Platinum Series products. Every Platinum Series window will fit your home perfectly.
Every product is custom made to the exact size you specify. Explore the wide range of options available to you to truly customize your windows.
You can make standard windows look extraordinary with the creative use of window grids.
Many homeowners prefer the look of divided-lite windows to complement the architectural style of their homes—but don't like the time and effort required in cleaning true divided-lite windows.
In our Platinum Series windows, we solve the problem by sealing the window grids inside the insulated glass unit. You get the look you want—without the cleaning nightmare.
Our wide selection of internally installed contoured grids look beautiful and require absolutely no cleaning.
Choose from an endless selection of grid patterns in traditional Colonial grids in a variety of colors, pencil brass or pewter finishes.