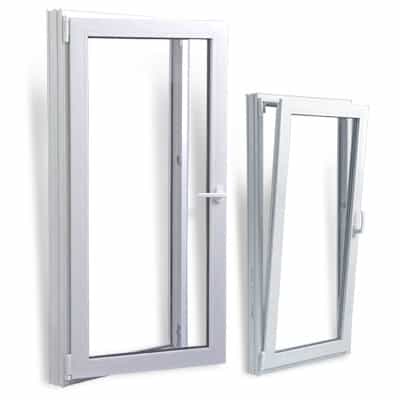 Tilt & Turn windows are the highest performing windows in the Platinum Series. Unlike many other windows, the design utilizes twin seal compression with an overlapping sash and frame, which greatly reduces air, water and sound infiltration.
Efficient use of internal walls adds strength and creates multiple chambers for added thermal insulation. The Platinum Series Tilt & Turn window has a proven design with more than ten years of continuous, extensive use by satisfied customers.
Examine the elegant, clean lines of the windows. The hardware is cleverly concealed. A single handle locks and operates the window. The Platinum Series Tilt & Turn windows tilt inward at the top for ventilation and hinge at the side to swing in for easy cleaning and egress.
The Platinum Series system can be configured in many combinations to create unique project designs which can include both tilt-turn doors and windows, specialty arch tops, and geometric shapes in flat wall, bay, or bow.
The Platinum Series Tilt & Turn can also be used to create French doors, "atrium" doors, and other swing entry doors. You can even glaze large areas such as storefront and limited curtain wall! The possibilities are endless.